De Carlini Penguins Christmas Ornaments
De Carlini Penguins on North Pole Italian Mouthblown Christmas Ornaments at The Cottage Shop!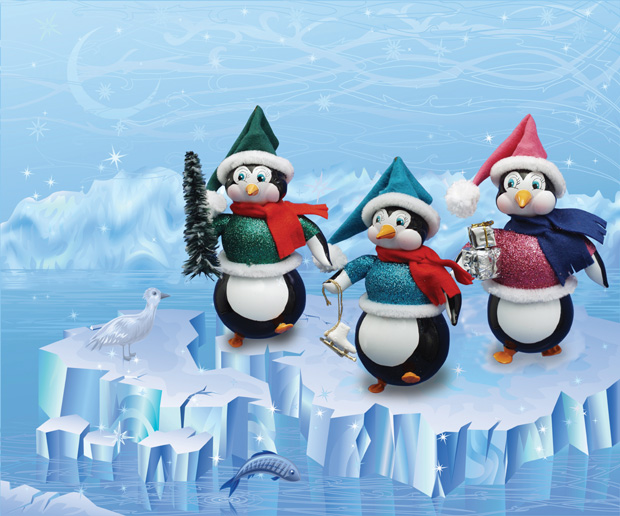 Our collection at The Cottage Shop offers a variety of De Calini Penguin Ornaments. As a member, you will receive notification of new styles and have the opportunity to purchase them before becoming available to the public. If you are not a member yet, join today and receive $10.00 off your first purchase!
In the mid-2000s, several films were released which made Penguins a desirable figure in pop culture. These lovable flightless seabirds have won the hearts of millions globally due to their cute waddle. Usually these creatures live below the equator but some can be found on islands in warmer climates. There are 18 different species of penguins. They are expert swimmers and spend most of their lives in the ocean. Due to loss of habitat, disease and commercial fishing, two-thirds of the penguin species are listed as threatened on the IUCN red list. There are several organizations who are engaged in the protection of one or more specific penguin-species.
The De Carlini Ice Skating Penguin Christmas Ornament is decorated in a red winter hat with a candy cane, a red and green stripe scarf and is sporting a pair of ice skates. The iridescent glitter on white paint makes this item look great on a Christmas tree with any color lights!
The De Carlini 3 Penguins Christmas Ornaments are decorated in different colored glitter tops, matching winter hats and are holding items that will make anyone feel the Christmas spirit!